Remember being 13?
Remember that post-bat/bar mitzvah, pre-learner's permit stage? For many it is a sacred time when the burgeoning quest for freedom is satiated by a hand-me-down bike: its rusted wheels and faulty brakes merely a cosmetic issue.
Most of the kids I knew spent their last summer before high school beginning their path to self-discovery, whether through (retrospectively dangerous) feats on such bikes, or walking around the mall, investing in many hats that would (thankfully) never see the light of day. Hoping to make their mark on the world, one exhausted shop-clerk at a time.
Thirteen is the age where you begin your initiation into adulthood – you begin to learn how the world works, and if you're like Katarina, John, and Hamida, how you can change it for the better.
From June 25 to July 2, these three students made the two-day trek from their home region of Morogoro, Tanzania to Livingstone, Zambia for Greenpop's 5th Annual Zambia Festival of Action.
This festival is meant to bring together people who have the passion and the interest to save our world through creative and collaborative solutions; the attendees come from all over Africa and throughout the world.
As the sponsor for these three students, we at The African Rainforest Conservancy want to let you know exactly what your donation has the power to do.
Meet our amazing participants: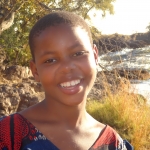 Hamida Yahaya Kasavu attends Komtonga Primary School in the Mvomero District, and acts as a representative of her school in the Eco Schools Committee. She also participates in her school's Environment club.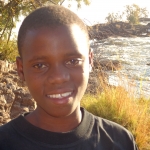 Katarina Jeremiah Kasemwa is another representative of the Eco Schools Committee, and is a student at Dilagama Primary School, also in the Mvomero District. Like Hamida, Katarina is also active in her school's Environment club.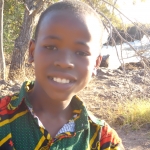 John Jacob Ringo represents the Hembeti Primary school on the Eco Schools Committee, is also involved in his school's environmental club. John goes to school in the same district as his two co-participants!
Through this week long program, these three young environmentalists actively participated in daily projects and learning sessions, which supplied them with additional knowledge on how to change society for the betterment of our planet and the people who live here.
While our three students had enough activities to tire out even the hardiest 13-year-old, there were three experiences that seemed to be the backbone for the week:
One of the first experiences Katarina, John, and Hamida had was to visit the Dombo Government Forest. Uncle Ben, a prominent environmentalist, discussed with the students the threat posed to forests like the one they were visiting because of illegal and unsustainable charcoal harvesting and production. Along with the other participants, our students brainstormed ways to improve the situation, and were particularly encouraged to seek change in policy. Charcoal harvesting is not novel to Tanzania and our three students already support an ongoing project called Transforming Tanzania's Charcoal Sector.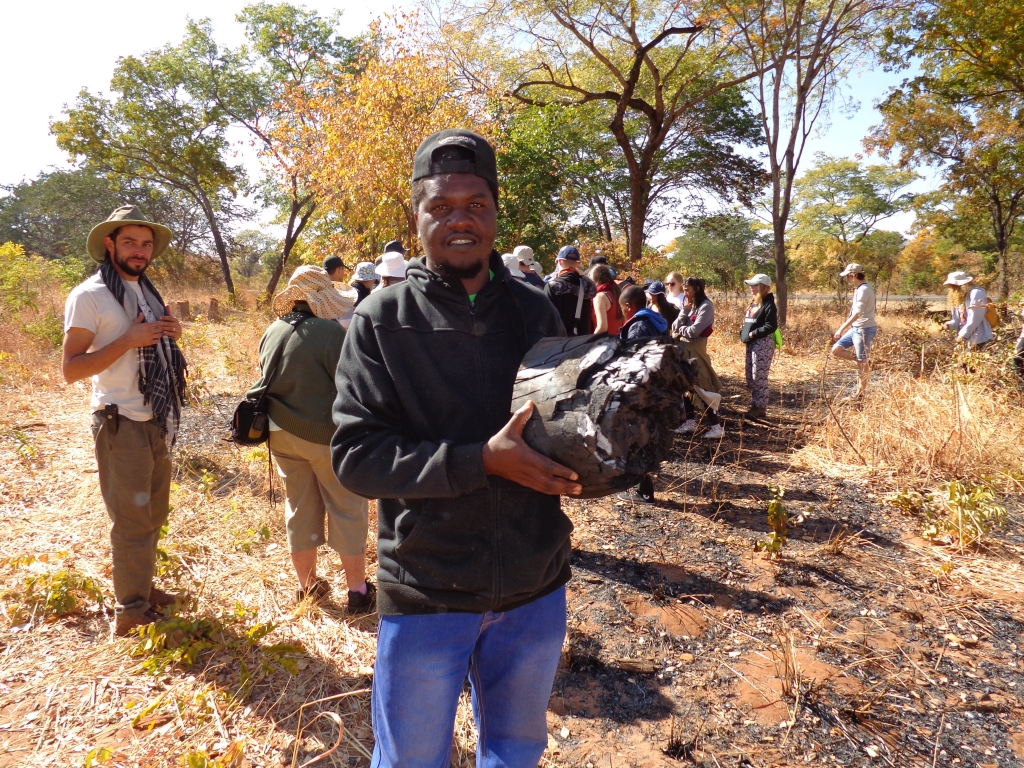 At the Dombo Government Forest with a piece of charcoal.
 In the middle of the week, students participated in a group learning session, where they were able to learn about a multitude of topics including waste up-cycling, waste reduction, healthy eating and food waste reduction. The favorite of our students was permaculture: the planting and sustainability of trees to support a society, a topic they are very familiar with.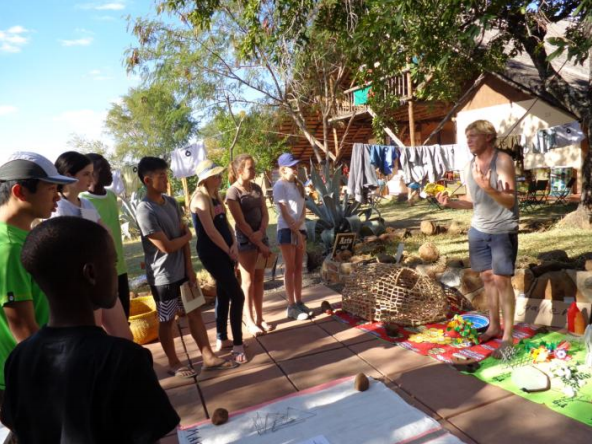 Heath teaching our students how to create decorative, tradable objects with recycled waste.
Throughout the week, John, Hamida, and Katarina were able to plant trees in three locations: first at the Mwandi Community School, where they learned about seed germination.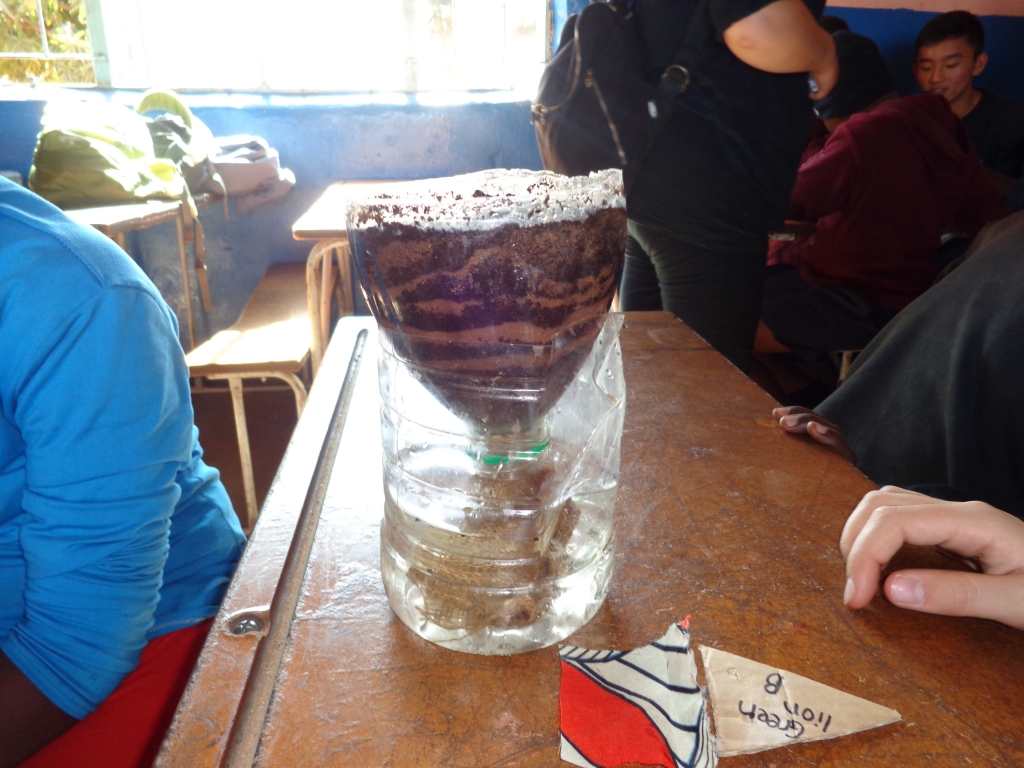 A seed germination system that our students created.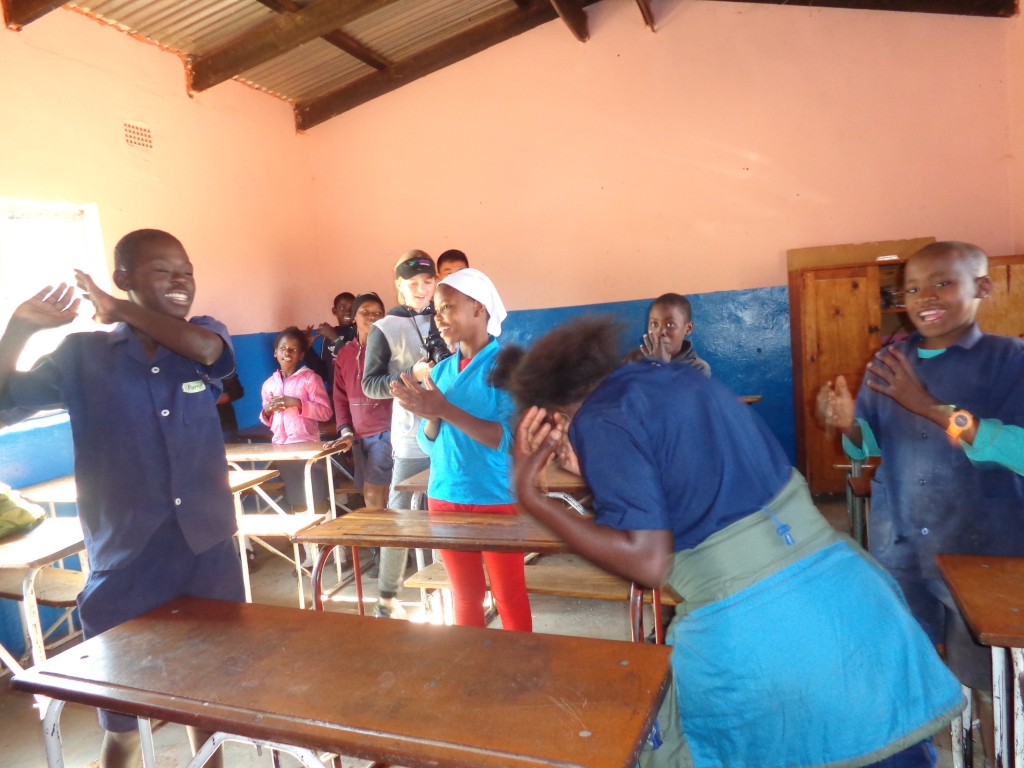 Having fun learning!
The second opportunity to plant trees was at the Sons of Thunder Farm, where they successfully planted 100 fruit trees!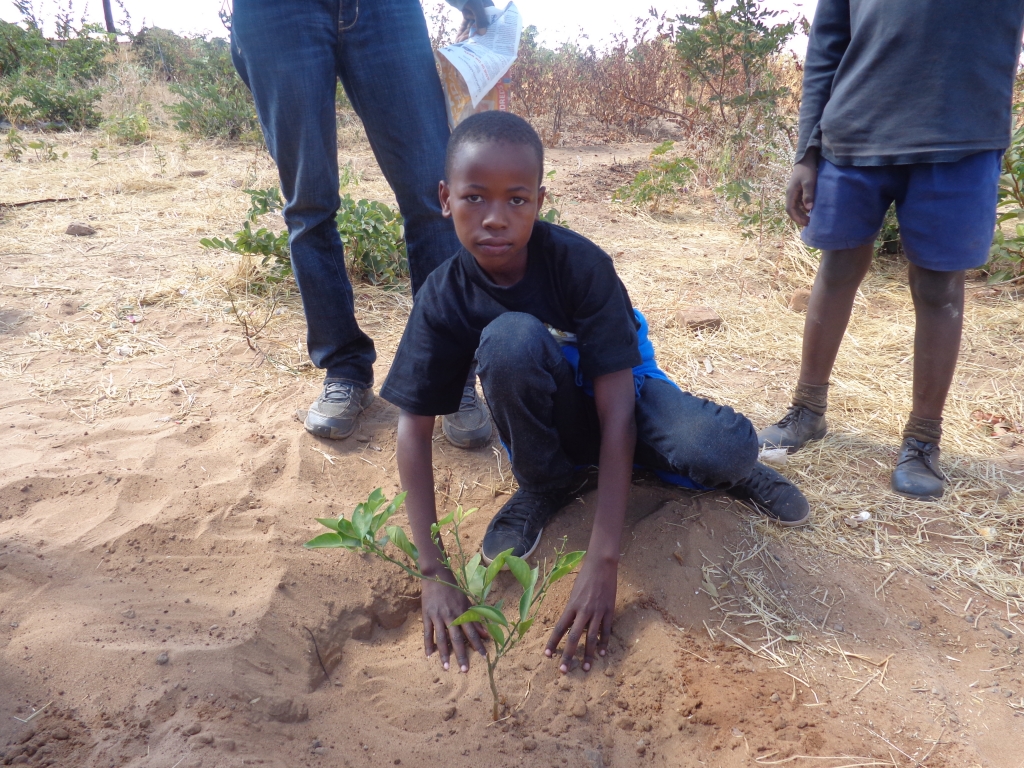 John planting a tree at Sons of Thunder Farm.
The final tree-planting trip was at Victoria Falls, one of the seven wonders of the world. Hamida, John and Katarina planted 15 trees at the top of the falls next to the Zambezi Rapid waters. This was the most memorable experience for not only our participants, but the group as a whole.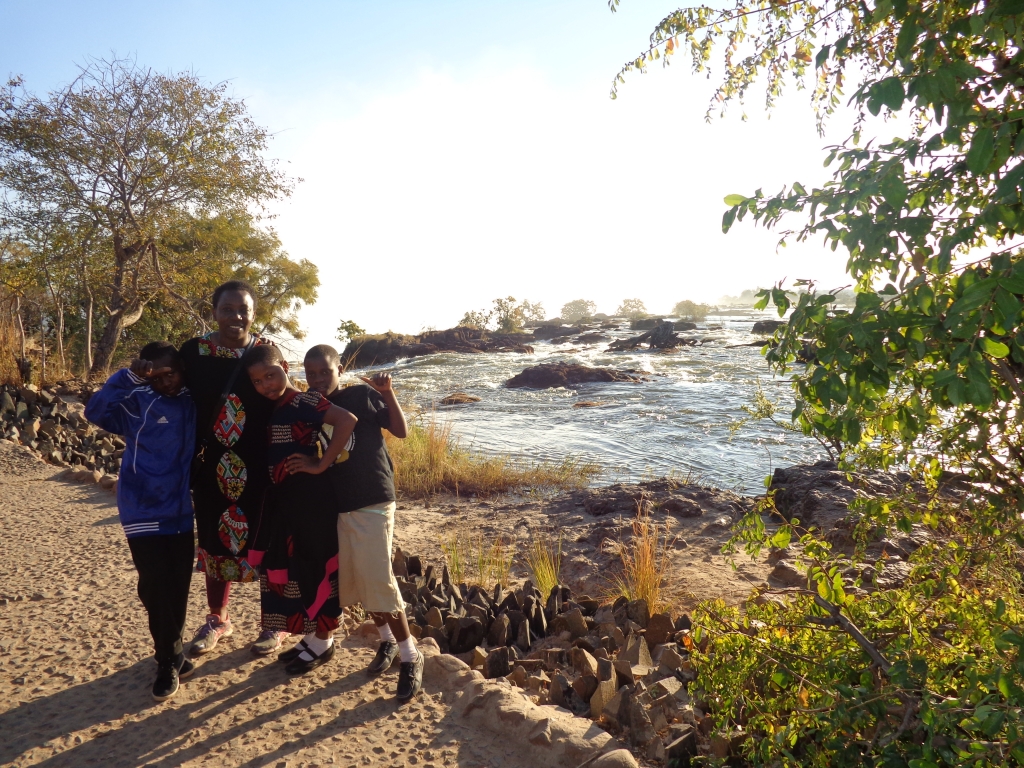 Top two: Planting trees at Victoria Falls, at the Zambezi Rapid Waters.
Bottom: Katarina, Hamida, and John with their amazing chaperone, Bettie Luwuge!
Through this experience, these three young people will return to their schools and communities, and will begin a process to change the world for the better.
To Katarina, John, and Hamida: Thank you for the work you have done, the work you are doing, and the work you will continue to do as environmental leaders.
To our donors: Thank you for making this possible.